1 minute reading time
(64 words)
Infographic For HTML 5 What Is It ?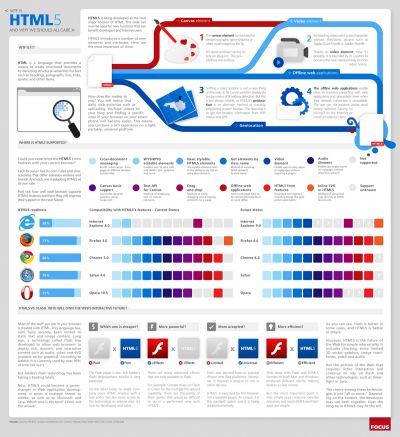 I came across this great resource for an infographic today - in itself a small interesting flow - linked in providing the lead and someone shared the graphic, I then searched backwards to give the proper credit here is the original !
http://www.focus.com/fyi/wtf-is-html5/ (not linked since it apears broken now) - And for this reason I find another site for 101 most inspirational websites mega article.
Related Posts