I have a simple list of sports related sites that my friends and people in the business own.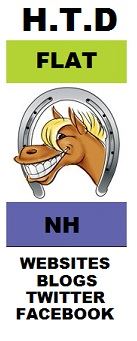 Welcome to the one-stop shop where everything gallops. This resource details a comprehensive list of Horse Trainer Websites, Blogs, Twitter links & Facebook pages for National Hunt & Flat racing. Take advantage of this primary source of data by clicking our 'Quick Buttons' to detail all the latest news. Why listen to the whispers when this comes straight from the horse's mouth?
The Horse Trainer Directory A brilliantly detailed resource on all things equine in the world of Horse Racing.
If you are looking to find horses to own shares in then this is your site.