Contractor Portfolio
In this category I will show some of the highlighted websites that I have produced.
Editorial and content deserves a mention because without knowingly I stumbled upon a thing. Content marketing became big cerca 2010. It is evolving as the way we share and find content has changed. But one consistency remains- readable interesting or engaging content wins. Often not a single line is written and the content is just video. So content and editoral is something that we are very interetsed in as a company and something that I have grown with.
Details

Category: Contractor Portfolio
This is web design work and examples of layout and general online design that I have done in the past.
Details

Category: Contractor Portfolio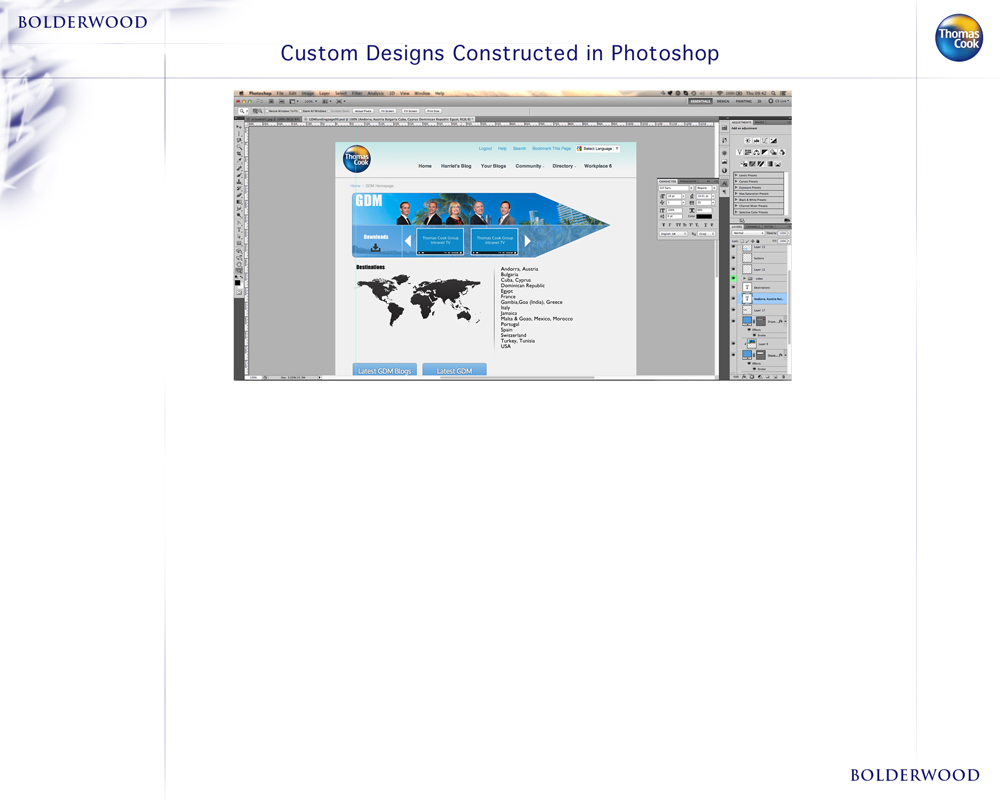 CLIENT : BOLDERWOOD
ENDCLIENT : THOMAS COOK
Details

Category: Contractor Portfolio