It is true that we all have calendars on our devices but it is also true that we place more meaning to events on tangible calendars. It gives us a moment of joy to be able to do work outside our screens. Considering tangible calendars and writing on them gives more purpose to the events. 
Types of Calendar
Wall Calendar

The wall calendar hangs against a wall by a hook or screw, so it takes up no space and is handy to place in a prominent position if you need staff to see what's going on at a glance.

Desk Calendar
We do the design of your calendar according to your specification from 100 pounds for the design of 12 months with grid. These designs are bespoke and are not just photos applied to the area.
We can provide single calendars up to 10's and many hundreds and beyond.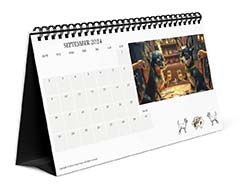 Why create calendars for your business?
Give a calendar to your clients to show your appreciation or produce at events for brand exposure.


We can design the whole area including a custom grid that is different. You can modify all aspects of anything you see in our calendars. We will go through and show a Chihuahua 2024 calendar we have designed to showcase the range of effects possible. In this case each month relates to the imagery in some way. Your business can follow any logic you like and we can help with that too.
Also note the designs are fully integrated with custom grids which belong to the designs. This is not a case of a design being juxtaposed next to a pre rendered standard date grid.
Jan 2024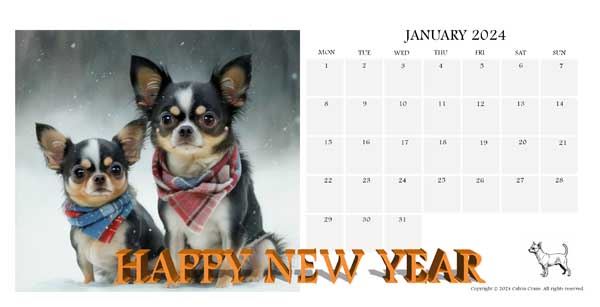 Feb 2024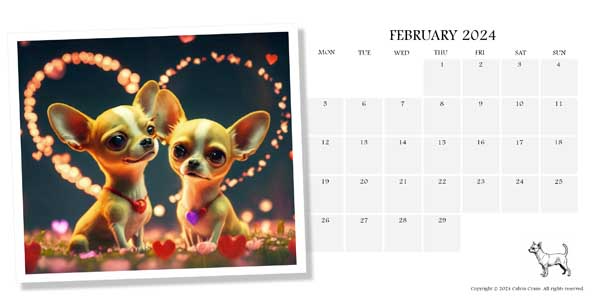 March 2024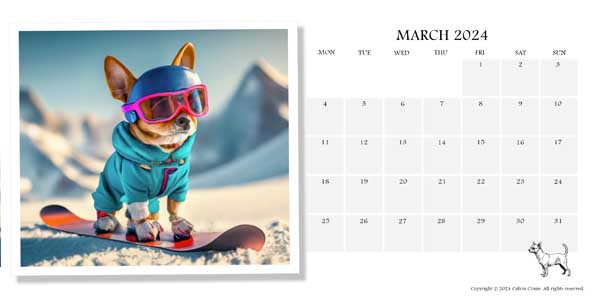 April 2024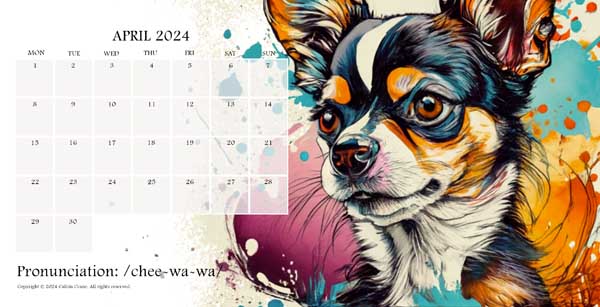 May 2024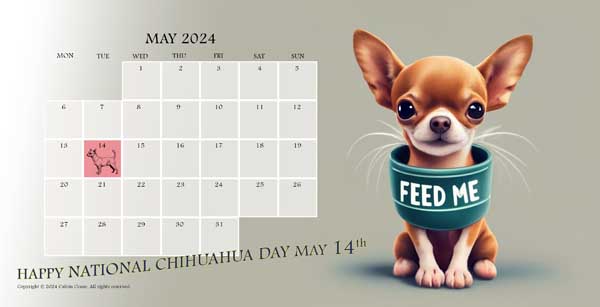 June 2024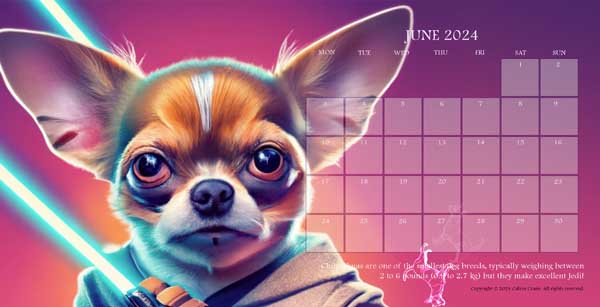 July 2024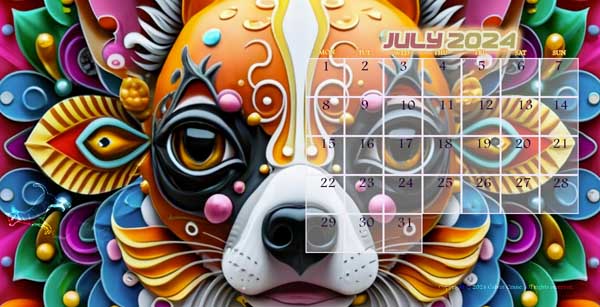 August 2024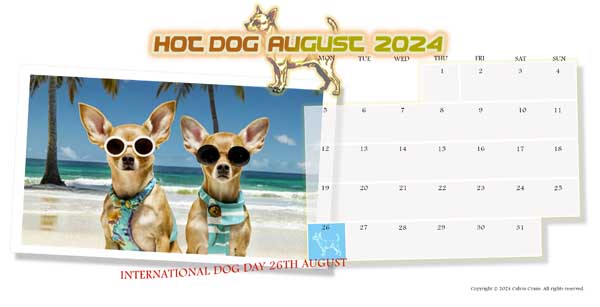 Sept 2024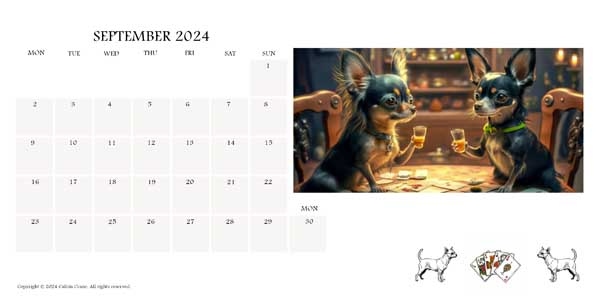 October 2024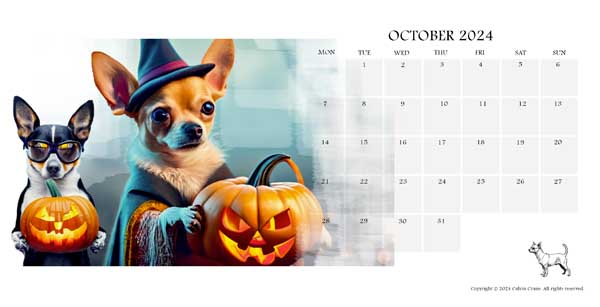 November 2024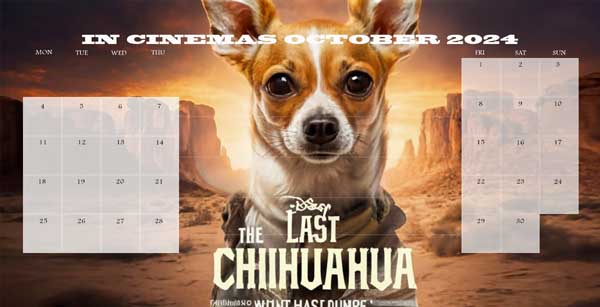 December 2024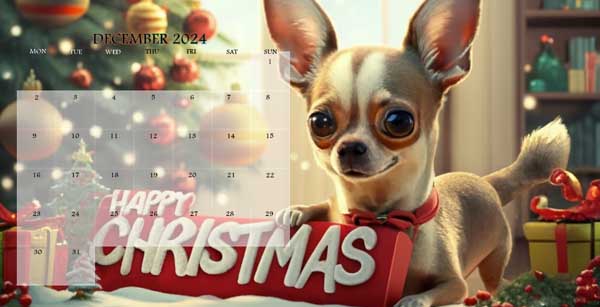 Contact us to discuss your Calendar or other branding needs.